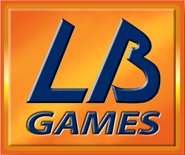 On September 25, 2013, the United States Securities and Exchange Commission announced that they entered into a regulatory,
non-criminal civil lawsuit against Lyndon, Left Behind Games' CEO.

Lyndon entered into a no-admit, no-deny settlement with the SEC. After the SEC failed to provide discovery, Lyndon filed submitted documents providing the public with 10 years of Left Behind Games' "audited" financials to support his claim that the SEC fraudulently fabricated financial records in order to wrongfully obtain a financial judgment from the court.

On January 27, 2020, Lyndon filed a lawsuit based upon his Federal Tort Claim in Troy Alan Lyndon v. USA, Securities & Exchange Commission, Lucee Kirka, Carol Shau and Karen Matteson. On September 25, 2020, Chief Judge J. Michael Seabright determined that the government and its employees could not be sued for the numerous claims alleged by Lyndon, due to the doctrine of sovereign immunity. The SEC has not denied Lyndon's allegations. The case is currently on appeal with the Ninth Circuit Court as of November 6, 2020.